Welcome to Bayport Yachts
206 Riverside Ave Suite C,
Newport Beach California, 92663
Tel:949-631-0228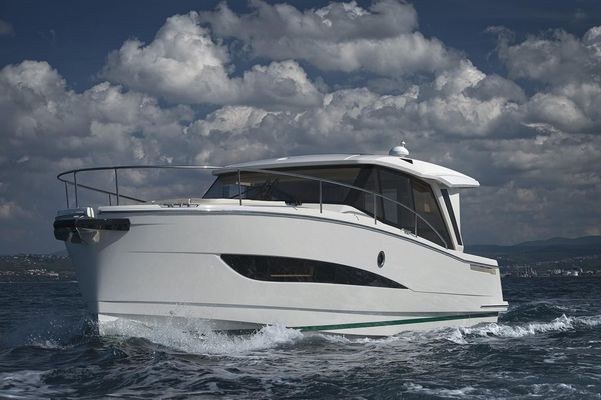 THE ALL-NEW GREENLINE 39 IS DESIGNED TO PROVIDE AN UNFORGETTABLE EXPERIENCE THAT IS RARELY FOUND ON SMALL YACHTS
Greenline 39 all about sophistication in design, technology, production and environment. Thanks to dedicated engineers and designers, as well as experienced craftsmen skilled at latest technologies in boat building Greenline 39 has become one of the most popular boats in a short time.
Greenline 39 design profited from feedback of hundreds of users from all over the world. We improved every single point, from boarding the boat to hydrodynamics, from seaworthiness with low consumption to more speed and stability.
Following Greenline DNA and philosophy, the New Greenline 39 is paying respect to the environment, to other boaters and to ourselves. And it pays back with immeasurable satisfaction. With its open comfortable space and easy water access the new Greenline 39 is equally well suited for day trips as well as long cruises.